Howard Gilman's Life & Legacy
A Profound Commitment to the Arts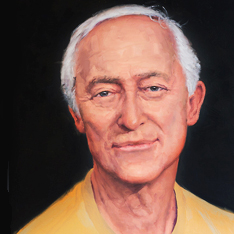 Howard Gilman had an extraordinary appreciation for and understanding of the arts. From theatre to folk art, film to opera, and ballet to photography, Howard was not just a patron, but a champion. He spent a lifetime supporting individual artists and artistic institutions, and he staunchly believed that the arts must be available and accessible for all.
Raised with an emphasis on kindness and generosity, Howard's lifelong dedication to those around him made him a natural philanthropist. While he supported a great number of causes throughout his lifetime, his passion and limitless curiosity for the arts have come to define his legacy.
He loved dance and he loved dancers. He knew that our art form could only flourish in the long run if individual artists could also flourish, both during and after their dance careers.

Cynthia Gregory, Chairman Emerita of Career Transition for Dancers and former Prima Ballerina with the American Ballet Theater
A Family Legacy of Generosity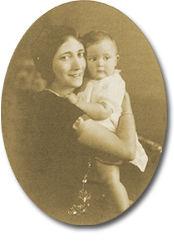 Howard's grandfather, Isaac Gilman, arrived in the United States from Russia at the age of 14. Poor, illiterate, and determined, Isaac began peddling surplus newspapers to be reused as wrapping paper. This venture secured his place in the paper industry; by the time of Isaac's death, his was the largest privately-owned paper company in the country. So beloved was Isaac as an employer (he famously provided above-average wages, helped with medical bills, and knew every employee's first name) that the citizens of Fitzdale, Vermont renamed their town "Gilman."
Isaac's son Charles took over the family business after his father's passing, and in 1945, he added another element to the Gilman legacy: The Gilman Foundation. The Foundation supported charitable endeavors in education, science, medicine, humanities, and the arts. Through the examples set by his grandfather, father, and beloved mother, Sylvia, Howard grew up with a keen understanding of generosity and kindness.
A Life of Generosity and Kindness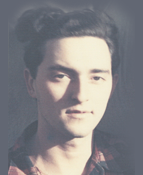 Born in 1924 in New York City, Howard earned his high school diploma at the Hunter College Model School for gifted students and then graduated from Dartmouth College at the age of 19. He was nominated for a Rhodes Scholarship, but with World War II at hand, he instead trained as a Japanese linguist and codebreaker for the United States Naval Intelligence.
After the death of his younger brother, Charles, in 1983, Howard became the third generation to lead the Gilman Paper Company, assuming the role of Chair and Chief Executive. Under his leadership, the company continued to grow and profit while maintaining his family's commitment to employee satisfaction and quality of life. He also made healthy forests one of the company's top concerns, dedicating company efforts to replenishing raw materials and creating recyclable and biodegradable products.
Howard's interests, however, went well beyond those of paper. In 1981, he created the Howard Gilman Foundation, which built upon the work of his father. He gave liberally to causes that he held most dear and organizations devoted to science, medicine, education, endangered animals, social justice, and the visual and performing arts.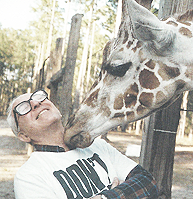 Howard's impact on the arts, in particular, was significant. From helping to fund the very first Next Wave Festival at BAM to turning part of his White Oak estate in Florida into studio space for Mikhail Baryshnikov, Howard embodied his belief that artists must be nurtured.
Upon Howard's passing in 1998, his legacy was entrusted to the Foundation, and his work was given a future. In 2014, under the guidance of new executive leadership and a dedicated Board of Trustees, the Foundation renewed its pledge to Mr. Gilman's legendary vision. Today, the Foundation honors Mr. Gilman's memory by supporting three of his most beloved disciplines—dance, music, and theatre—and dedicates its efforts to organizations that are based in his birthplace and hometown: New York City.
Above all, Howard was a man who protected all endangered beings; he sheltered the weak; he supported the struggling; he embraced the vulnerable.

Jeffrey Borer, MD, the Howard Gilman Institute for Heart Valve Disease at SUNY Downstate
Displaying Howard's Name
Howard Gilman's devotion to the arts will be remembered by New York's residents and visitors for generations. From 1997-2014, the Foundation endowed several spaces, with Howard's name currently displayed at six of the city's cultural institutions:
THE HOWARD GILMAN PERFORMANCE SPACE at Baryshnikov Arts Center
THE HOWARD GILMAN OPERA HOUSE at the Brooklyn Academy of Music
THE HOWARD GILMAN THEATER at the Film Society of Lincoln Center
THE HOWARD GILMAN DRESSING ROOM at Mark Morris Dance Center
THE HOWARD GILMAN GALLERY at The Metropolitan Museum of Art
THE HOWARD GILMAN PERFORMANCE SPACE at National Dance Institute
His name also graces his alma mater, Dartmouth College, where the Foundation endowed the Hopkins Center for the Arts Howard Gilman '44 Directorship.